First class workmanship at less than Club Class prices, from JR, a third generation custom club builder.
James Berwick and his team are at hand to carry out all aspects of club repairs and custom assembly to professional player standard. In addition to building clubs for both amateur and professional players. We are also leaders in the field with producing Long Drive Clubs, many of which have been successfully campaigned to win both European and world long drive championships. Such competitors as Scott Smith with his record breaking 539 yard drive (on a fairway not runway) or Michael Lindblom European long drive champion, Adam Stacy a home grown boy who was ranked 3rd in the world when using our Bang-o-Matic drivers.
Our repair work covers everything from; re-gripping, shaft fitting and removal, bending irons to correct loft and lie to within 0.25 degree accuracy. We undertake to test every new shaft for flex and bend points, spine and align or flow set for ultimate load and release when swinging through the ball. We also supply new components to build a precision set of irons, hybrids, fairway woods, drivers and putters. Perfection is possible with our computerised method of swing matching using a MOI machine (moment of inertia) this system is great for sets of irons or woods.
"Just been to MacLeonards and picked up my putter which James had fixed for me very efficiently and quickly. Would recommend for anything club related."

Geoff Bridgeman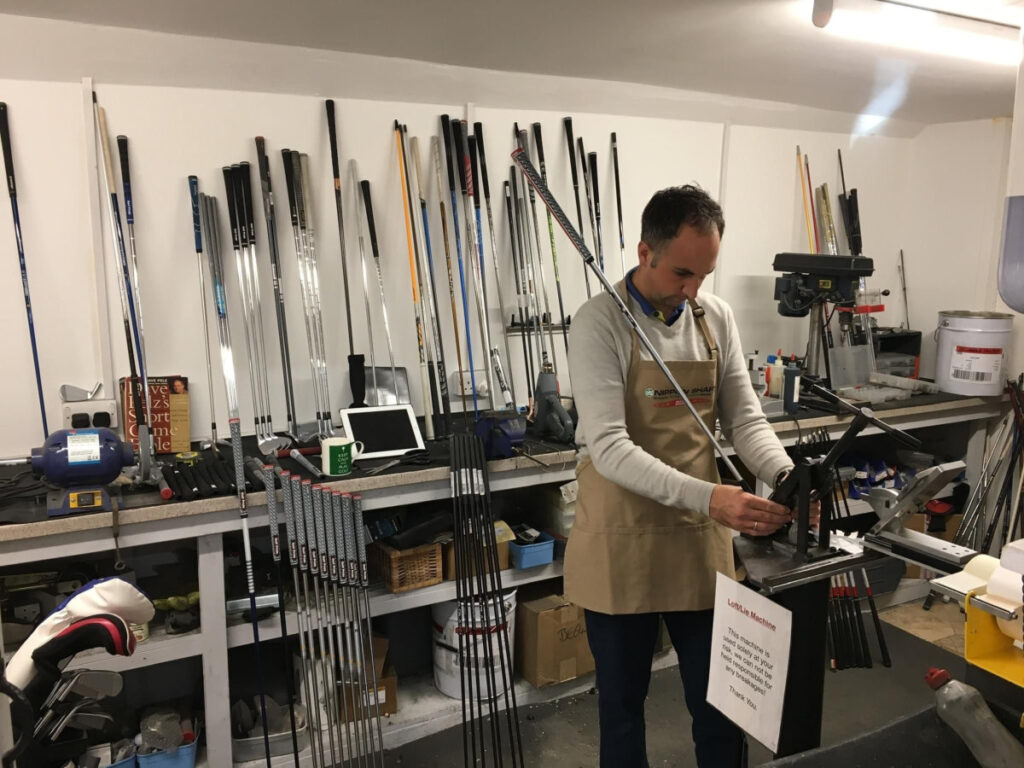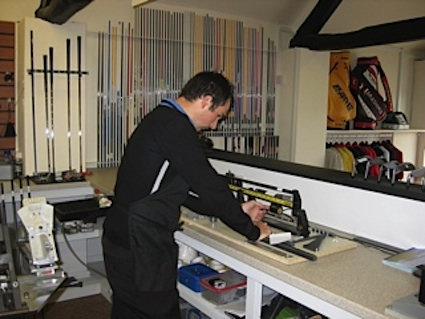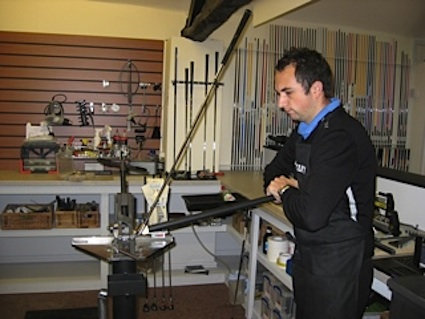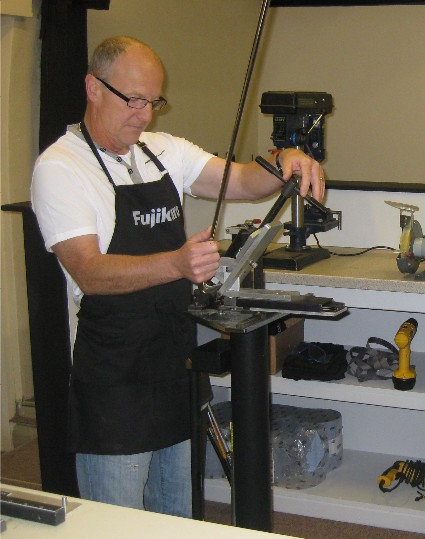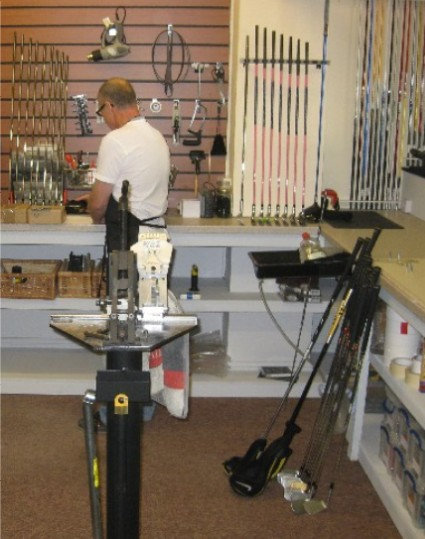 Some samples of our prices which are for labour cost only per club.
FAQs
Most brands can be repaired, however if it is a new club it might be covered by the manufacturer's warranty, which they might well repair "free of charge". Also some club sold in general sport retailers, it might be cheaper to just buy a new club.
If you have quality golf club it is certainly cost effective to get it repaired. If you supply the club head and the shaft with the grip on it, there is a chance the grip can be reused by the fitter.
Minimum allow 3 days plus any delivery time each way. However, that is subject to the repairer not having too many other commitments. Plus having the item is stock for the repair. Ideally check before despatching to a repair shop by telephoning.
Yes, this is a frequent problem. Send in both items – in many cases your repairer will fit a similar shaft, and will be able to match the characteristics of the damaged shaft.
If you play a lot of golf at a high standard then such people often have their clubs re-gripped every year.
Many people are playing with clubs which are either too long or too short unless you were professionally fitted for your clubs.
Yes, a shaft extender can be fitted to clubs.
Re-griping – £4.00 your own grips or no charge when grips are purchased from us.
• Reshaft standard wood or iron – £15.00
• Reshaft for a Thru-Bore – £20.00
• Remove Broken Shaft – £5.00
• Adjust Loft & Lie – £4.00 per club.
• Lengthen wood or iron (including extension) – £7
• Shorten Wood or Iron and rebalance swing weight – £10
• This is only a sample of what we do, please contact us for more info
Routine jobs can be done whilst you wait (for personal callers) – please ring to check before coming over, otherwise post your items and we will repair and ship back within 2 working days (plus post).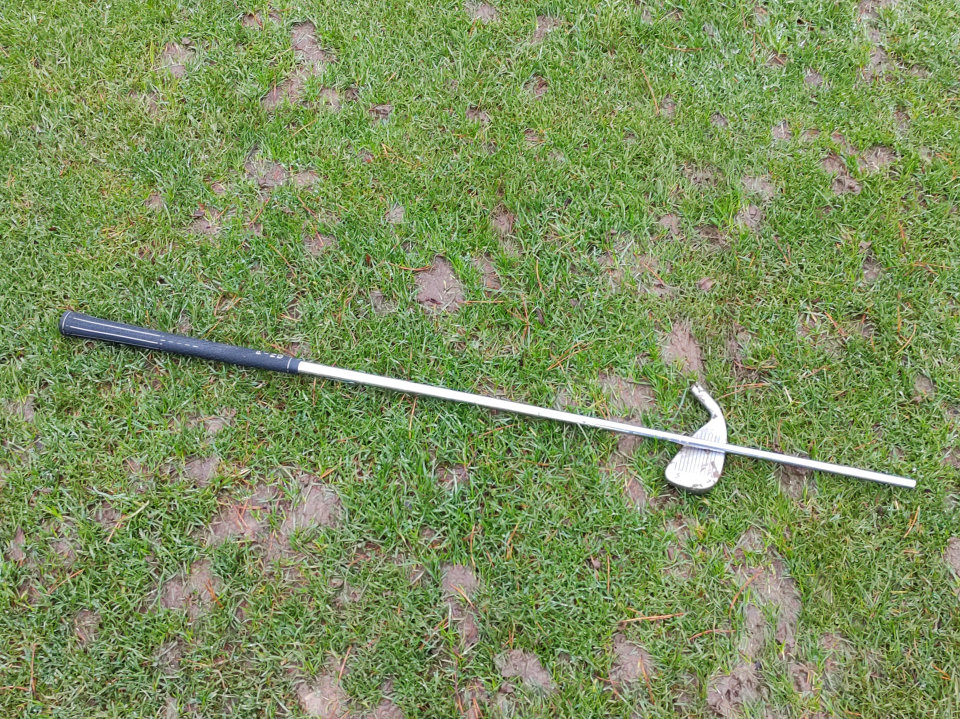 Shaft Snapped?
Problem – shaft snapped where it attaches to the club head.
Fix – drill out any remaining metal and insert a new shaft. We can match the existing staff for flex and length and either put the old grip back on or supply a new grip fitted.
This is a more economical solution than buying a new club.
"Great job done quickly. I have no hesitation in recommending anyone who needs a club fixed give James a try."

Charles Willcock
Member Kings Norton Golf Club
Alvechurch