Custom Build Golf Clubs – Compared To The Big Brands
Sounds expensive – surprisingly almost certainly will leave you with some money for more lessons or to play more golf.
Driver heads plenty of options including Bang which have been successful in many long drive competitions. Mizuno driver heads also available, currently not listed on the site but we can supply.
Shafts – many golfers are playing with clubs which are the wrong length – a fitting will ensure you are not!
Grip – does not have to be what is supplied with an OEM club – MacLeonard have a wide variety of grips to suit all sizes of hands.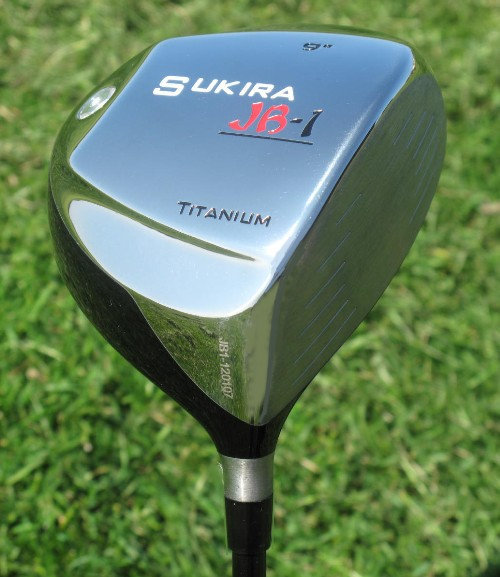 We use only the highest quality components from some of the most reputable brands in the sport such as Nakashima Golf who manufacture great drivers, fairways woods and irons, as well as Sukira Golf with their range of drivers, Fairway Woods, Hybrids, Irons and Wedges.
For our shafts we use components supplied by either Fujikura or UST Mamiya, both manufacturers at the top of their game. To add to that line up we have now added Nippon Steel shafts from Japan, the finest we have ever come across.
With a trusted reputation on tour, we also offer the ever faithfully True Temper Steel shafts. Our golf grips are supplied by Golf Pride, with their trusted Tour Velvet, and Multi Compound half cord series. Lamkin another long known brand with their crossline grips.
We have numerous shaft adapters to fit Taylor Made, Callaway, Titleist, Cobra, and more.
All Heads/Shafts/Grips within this site can be Custom built to your personal requirements.
It is the best way to buy equipment tuned into your swing and style, rather than the other way round.
Maximize Your Potential With Custom Fitted Clubs
The best chance a golfer has to improve their game, and maximise their ability, is to have genuine custom built or fitted golf clubs.
Less than 5% of Golfers play with golf clubs that are truly custom fitted. This is because most golfers believe, that being custom fit means buying OEM (Original equipment manufacturer) such as Callaway, Taylor Made, Nike etc, or what is promised in an advert when you swing their club. Most are not aware, or even made aware that fitting carts offer little more than three options in respect of lie angle, flex and possibly length. Others felt that filling out a questionnaire on a website constituted a custom fit. Regrettably this does not come close to real custom fitting.
Most PGA Professionals Are Not Professional Club-Makers
Most PGA professionals are not professional club-makers, they usually have a good sound knowledge of how certain clubs perform and a rudimental knowledge of how to fit someone, but they are not the same as Professional club-makers. Real custom fitting is a complex and scientific knowledge, requiring precise measurements, individual swing and physical parameters. A wide range of club-heads, shafts and grips are made available, unlike OEM clubs which are assembled on a factory production line and fitted with given shafts and grips. Another fact is that it can be difficult to truly fit OEM clubs due to the way the club-heads are made, some are not bendable like the clubs Professional club-makers and fitters use.
In comparison to the 3 variables found in an OEM fitting Cart, a professional Club-fitter will use many, as follows.
• Shafts:
• Flex,
• Torque,
• Weight,
• Spine alignment,
• Flex profile,
• Material composition and design.
• Club-heads:
• Loft angle,
• Lie angle,
• Hosel offset,
• Sole angle,
• Bulge,
• Roll,
• Face angle,
• Material composition and design.
• Grips:
• Size,
• Weight,
• Material and design
• Length,
• Total Weight,
• Swing-weight,
• Moment of inertia.
• Set Make up.
Our fitting is derived from what is known as "practical club fitting" which most professional club fitting experts use. It is continuously evolving, reviewed and updated. It is rational, comprehensive and achieves by far the best results.
Step 1

A personal interview and current golf club evaluation and to discuss your game, determine your goals. Its important for us to know what equipment you are using as there are unfortunately no set standards in the golf industry and what could be one companies regular flex could be another companies stiff flex or visa versa. This will all help us build a picture and start fitting not necessarily to today's swing but also to the swing you are aspiring to have. We then take a few measurements for club length measured from your wrist to the floor and for your grip. These measurements are only gauges as playing ability swing plane are looked at during the next stage known as Dynamic fitting which we consider a better understanding of your swing
Step 2

The Dynamic Fitting
The most important parts of the fitting process, is where we get you to hit a number balls using a variety of clubs we have available, concentrating on the clubs that will fit your individual swing. During the Dynamic fitting process we are looking a number of elements and variables such as clubhead speed, tempo, backswing length, shaft loading/unloading, shaft weight, torque, flex and profile, ball trajectory, launch angle, but most importantly we are getting feedback from the golfer as to their likes and dislikes. To help us determine exactly what your swing is doing we use state of the art equipment such as the Vector Launch Monitor.
OEM's do not publish the characteristics of clubs in their range. The range of clubs a Professional club-maker uses are made up from components and all of the characteristics should be known to the club-maker to aid him when professionally fitting someone. We help guide you through this process by finding a clubhead you like that will best suit your unique swing.
Step 3
Shafts, like club heads have there own characteristics some would suit your swing many others would not. We are not only talking about flex we are also talking about weight, bend point, kick point and torque. We are not governed by what shaft we put in your clubs and have a vast selection to choose from, to best suit your swing. People talk about shaft fitting as a science, it is, after all, what is good for one player may not be good for another, because we all swing the golf club differently. Grips.

There are also a vast amount of grips on the market and once again we are not governed by the type of grip we can put on your clubs. We like to fit grips for comfort and size, so you muscles are relaxed allowing a smooth swing. All too often golfers tend to grip clubs too tight and destroy their rhythm as a consequence.


How many golfers have the ability to use a 1,2,3 or 4 iron consistently well? If you can, you should consider taking up golf professionally. Nearly all top pros are playing hybrids or Utility clubs. By design 1 to 3 irons have become almost impossible to hit well, because they are too long and don't have enough loft. So why not have a driver, 2 Fairway Woods, 2 Hybrids, 5 to PW irons, 3 wedges and putter.

Once we supply your Golf Clubs the fitting does not necessarily stop there. You are our customer but we see you more as a client. We encourage feedback and your clubs may occasionally need fine adjustments to make sure they are still an exact fit, so retaining an interest in you and your performance will help you enjoy your golf game and we will be part of that success. This is all part of our comprehensive service.
You will then have a set of clubs that will provide you with a higher ball speed, with optimum launch angle, made for you and your swing.

85% of golfers use drivers that are too long and do not have enough loft! Masses of people leave the game of golf every year, the underlying problem being that the game was to difficult! Many did not realise that "they" made it difficult by trying to play with; off the shelf equipment. We all know golf isn't easy, but it can still be enjoyed at all levels if your equipment is built for you and your swing.

Custom Fitted golf clubs are for everyone who plays "the game" and is equally as important to the amateur (high or low handicapper) as it is to a Professional. Sadly too many potential golfers do not see it that way. Golf clubs off the rack are made as one size fits all, imagine if your shoes were made that way! 60-70% of golfers have irons that do not fit them.
Custom Made Golf clubs are no more expensive than big brand named clubs bought off the rack, because you do not have to foot the bill for expensive advertisements as used by the OEM brands. The quality is also guaranteed, because a professional club maker would not buy components unless they were superior quality.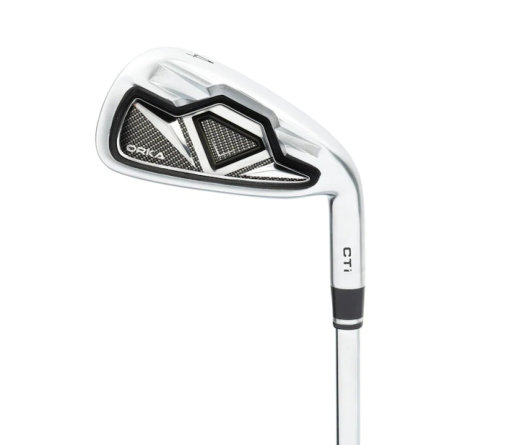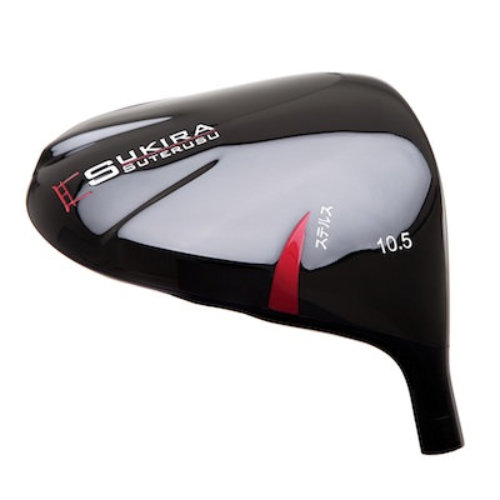 Factory built sets are rarely fine tuned to make sure the flex frequency remains constant throughout the set. Frequency matching would take them far to long and clubs built in factories are made for the majority, not the minority.
Using Custom-built equipment could improve your game infinitely. We are not aware of anyone we have fitted with a set of clubs that has failed to improve.
In Summary – Yes, you can get custom fitted clubs for less than those off the shelf.
To book a fitting please call 0121 474 2969 or use our contact form.