MacLeonard Mens Hybrid (# 2, 3, 4, 5, 6 RH only)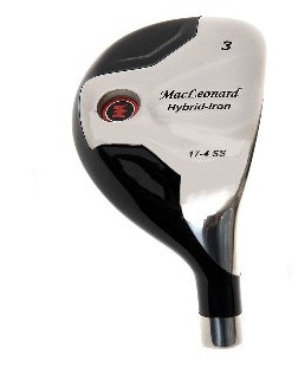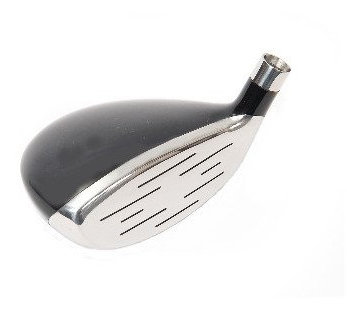 MacLeonard Golf, a small boutique manufacturer which may not yet be seen on the major tour (due to limited financial ability rather than quality) but is finding its way into the hands of many professional golfers and better players, because of their recognised quality.
The MacLeonard Hybrid Iron is one of just 2 models that they produce, and this black beauty is available in numbers 1 2, 3, 4, 5 and 6. They are so easy to use when you compare them to the traditional long irons that they replace, and it should be noted that they are constructed with the same specifications (loft weight height) as their replacements. From a tight lie or the rough you will be amazed at how easy they are to use. Right Hand only at present.
Constructed with the finest 17-4 Stainless Steel, which gives the player instant solid feel at impact, followed by a long and high trajectory.
Any Questions Regarding The Specifications Available Please Call or Use Our Contact Form.
Choose Head Only or Built and Ready to Play.
Head & Head Cover only £39.00
Head & Head Cover Complete Ready To Use From £99.00
Why Buy From MacLeonard Golf
You can have a standard club or have it customised meaning
Adjusted for you.
If you are starting out in you golf journey then possibly the standard fittings will be OK to start with. For a man the standard golf club is designed for someone who is 5'10. The further away you are from that standard the more you will benefit from a customised club.
Why are some clubs so much more expensive?
Big brands spend a lot of money on promotion which adds hugely to the cost of their product. Here at MacLeonard we have low overheads, we do not sponsor tour players and in turn we pass those savings on to you.
All clubs come with a 12-month guarantee.
Shop In Person – Welcome
Visitors are welcome – if you are looking for a fitting – please telephone to arrange an appointment to ensure we can provide you with a first class service.