BGT Stability Tour Blackout Putter Shaft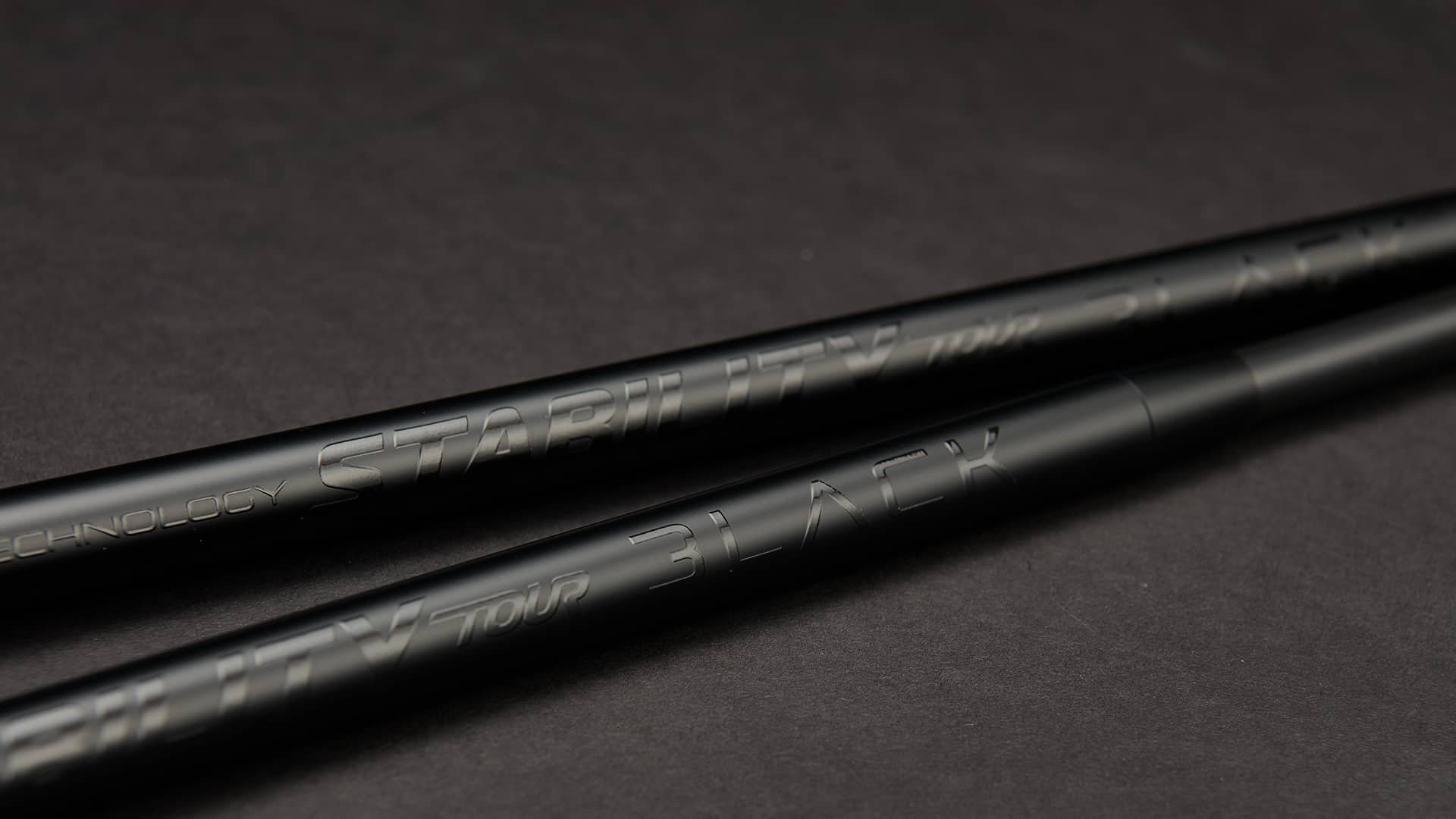 Blackout Design With A Tour Preferred Look.
BGT Stability Tour Black Shaft
| | |
| --- | --- |
| Tip Diameter | .355″ .370″ .390″ |
| Length | 37″ |
| Weight | 102 gm |
| Butt Diameter | 0.600″ |
| Torque | 1 ̊ |
| Flex | Ultra-Stiff |

Look
Custom designed to achieve a high-end look. The glossy artwork has a high shine and the overall putter shaft has a deep matte finish, which minimizes light reflection for no line of site distraction. The combination provides a premium black on black luster.
Balance
Balances like a steel putter shaft, allowing any putter to be built to exact specifications of even the most demanding golfers.
Feel
Built with 30% more high modulus graphite, which creates a softer, responsive feel that's perfect for putting.
Slim Look
Slim look which tapers to a 13% reduction in the shaft diameter

Steel Like Balance
Balances like a steel shaft which makes it easy to recreate a specific swing weight when re‑shafting.

Exceptional Control & Feel
With 30% more carbon fiber for crisp, responsive sound and control preferred by better golfers.

To order – we can supply the shaft only or fix to your putter head or please select one of our putter heads.
£249.00
Fix a putter head £15
Any questions please do give us a call 0121 474 2969.