Bang Tour Tools (52, 56 degree) RH only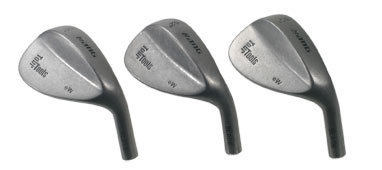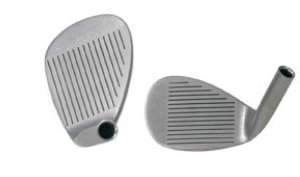 The Tour Tools Wedge System 304 is tumble-finished with a nice dark finish. It is made from soft 304 stainless steel, that can be easily bent to adjust to desired degree (maximum 4* recommended). It has been praised by many as a versatile par saver for both its performance and ease of use. It is also a affordable and has been one of Bang's best selling products since its introduction in 2001.
Available in lofts 52* 56*. Right Hand only.
Any Questions Regarding The Specifications Available Please Call or Use Our Contact Form.
Choose Head Only or Built and Ready to Play.
Head only £29.00
Head Complete With True Temper Shafts Ready To Use From £89.00
Why Buy From MacLeonard Golf
You can have a standard club or have it customised meaning
Adjusted for you.
If you are starting out in you golf journey then possibly the standard fittings will be OK to start with. For a man the standard golf club is designed for someone who is 5'10. The further away you are from that standard the more you will benefit from a customised club.
Why are some clubs so much more expensive?
Big brands spend a lot of money on promotion which adds hugely to the cost of their product. Here at MacLeonard we have low overheads, we do not sponsor tour players and in turn we pass those savings on to you.
All clubs come with a 12-month guarantee.
Shop In Person – Welcome
Visitors are welcome – if you are looking for a fitting – please telephone to arrange an appointment to ensure we can provide you with a first class service.